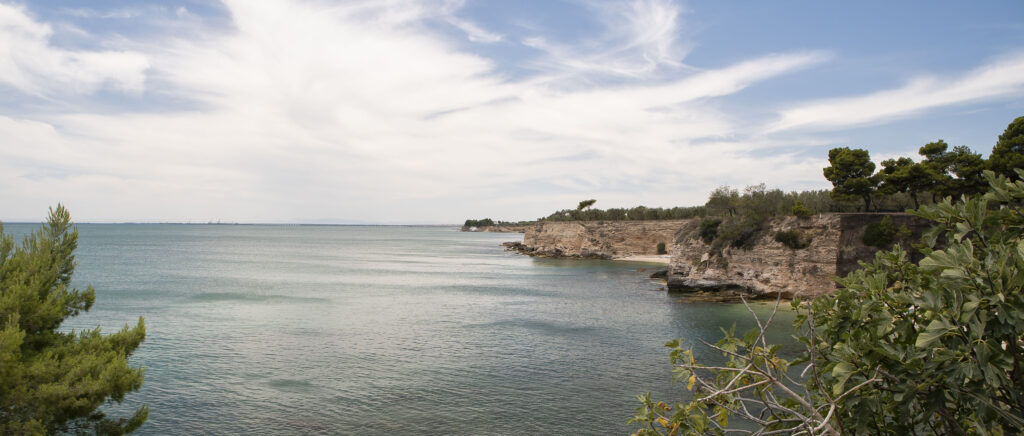 Macchia
Leaving the mountain behind, along the hairpin bends carving the rock, you will arrive in the Macchia plain, the Monte Sant'Angelo marina, where the land and sea meet to create a breathtaking landscape.
Olive trees, rough and wild nature, tall and jagged coastline.
A corner of paradise typical of the Mediterranean, which goes to the coast, from which there are karstic inlets above the sea.
 The crystal clear water is colored by a thousand shades, from green to blue water, to get lost in the horizon. Along the coast, rocky and sandy beaches alternate with characteristics coves and beaches of fine gravel. Go downhill to Macchia plain and breath gently by the waves, the heady scent of the vegetation and the song of cicadas resonates mild among olive groves.