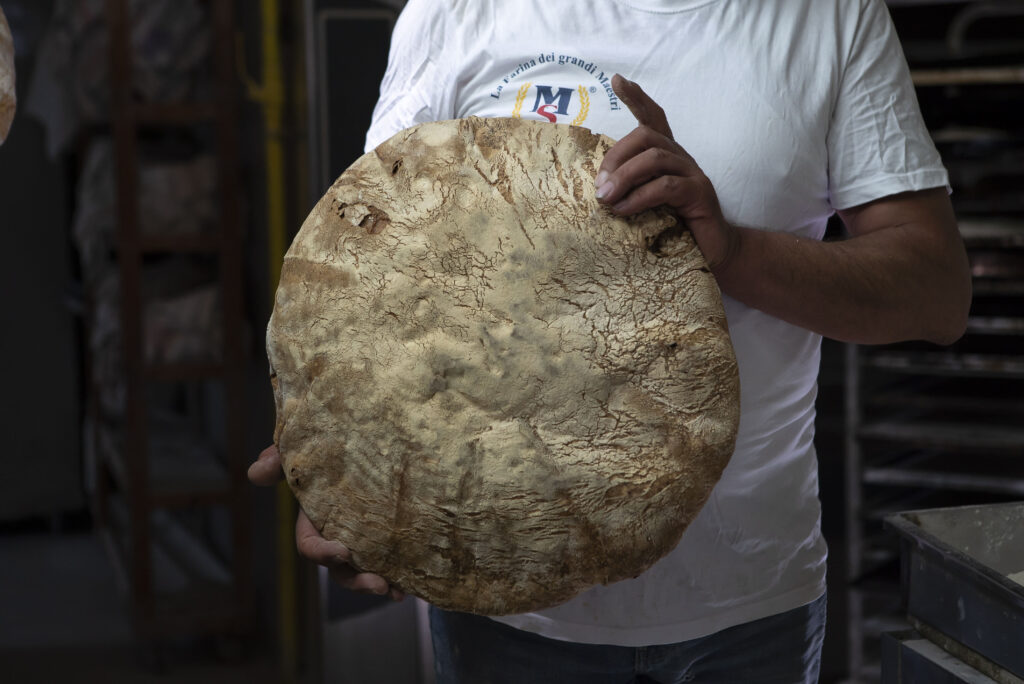 Monte Sant'Angelo bread
The Gargano nature reserve, enshrined in the spur of Italy, is a treasure chest containing immeasurable treasures. These include not only natural heritage and architecture, but also ancient knowledge and culinary and gastronomic traditions. A characteristic example is the bread of Monte Sant'Angelo.
The physiognomy of Monte Sant'Angelo bread
For centuries now this Apulian town with skill and patience works this product. Skilful and delicate hands in fact knead the large shapes that usually hover around a diameter of 80 centimeters and even weigh a couple of pounds. In ancient times, in fact, the loaves were hooked and left exposed outside the shops. Being a product kneaded with extreme care, it keeps fresh for several days after its cooking.
The ingredients in the recipe
The original preparation involves the use of soft wheat flour type "0" which is then combined with salt, water and natural yeast. The latter in the local dialect is called "lu crescente". There are also other versions that include the addition of boiled potatoes, which make the final texture softer. After kneading, the mixture is left to rise in typical wooden chests. Finally, the cooking in the traditional way is completed inside the wood-fired oven.